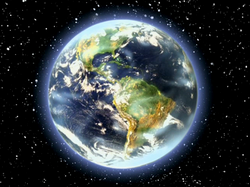 Earth-16 or Universe-16[1] is the universe in which Young Justice takes place. It is part of DC Comics' multiverse of 52 parallel worlds that arose after the Infinite Crisis.[2]
Greg Weisman and Brandon Vietti asked DC for one of the Earths that had not been used, and were assigned Earth-16.[3]
However, Earth-16 had been used before. In a DC Nation column, it was said to be the home of the "Super-Sons", and in the Countdown: Arena miniseries, a Superman of Earth-16 named Christopher Kent appeared. When this was discovered, it was too late to change it for Young Justice,[4] but those events have thus far been ignored.
The timeline lists the events that happened on Earth-16 in chronological order.
References