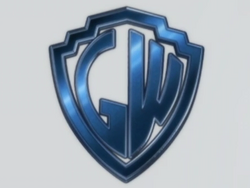 Goode World Studios is an entertainment company that produces films, television programs and video games. According to its founder, Gretchen Goode, the goal of the company was to "spark the imagination",[1] but in reality the company is another tool in the Light/Apokolips partnership.
Over the course of several decades, Goode World Studios established itself as a long time purveyor of entertainment,[2] thus cementing a trustworthy reputation among the consumers. This strategy proved extremely successful when the company released the Goode Goggles, a Meta-Gene detector posing as an entertainment device that took the public by storm.[1]
Goode World Studios has been in business at least since the 1940s and produced classics such as The Silver Blade, Dial D for Dead, and Undercover Agent, all starring Jonathan Lord and Sandra Stanyon, who went to become two of their biggest stars. The company would eventually begin holding classic film festivals in Hollywood to celebrate their cinematic history.[2]
At some point, Goode World started producing TV shows, and by 2018 their programming included the pop culture show Stargirl with Courtney Whitmore, and sci-fi series Space Trek 3016, staring Garfield Logan.
During this time, Goode World also branched out into on demand programming with the Goode Goggles headset, offering both old and new shows to the viewer.[3] However, in reality this device was created with the sole purpose of testing users for the Meta-Gene and subliminally direct positive-testers to a meta-human trafficking center. There they would get their gene activated, enslaved and finally trafficked and traded on the black market.[4]
When the Justice League uncovered and exposed this to the world, CEO Gretchen Goode placed the blame on her former employee and scapegoat, Jaqqar Marlo, who was the head of the Research and Development department. To further mitigate damage on the company's public image, Gretchen pulled all the Goggles from circulation, promised to replace them with new entertainment devices and together with LexCorp donated 16 million dollars to the Meta-Human Youth Center.[5]
On January 20, Goode World premiered their latest blockbuster, The Great Khan.[6]
Community content is available under
CC-BY-SA
unless otherwise noted.