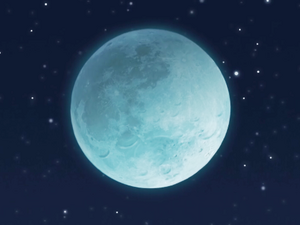 The Moon is the natural satellite of the Earth.
Sightings
Background in other media
In the comics, the Justice League had their base on the moon until is was destroyed in Infinite Crisis.
For his previous series Gargoyles, Greg Weisman admitted the moon is always portrayed as full unless it was important to the plot.[1] This seems to be the case for Young Justice too, as to date, only "Schooled" and "Insecurity" showed non-full moons.
References