Welcome to the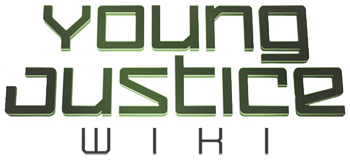 We are currently housing 1,472 articles and hosting 2,149 images since August 2010.
Warning: Spoilers are to be expected when browsing the wiki. Read at your own risk!
Young Justice: Outsiders is the title of the third season of Young Justice, which was announced on November 7, 2016 after years of online fan activism for the series to be renewed.
Greg Weisman attributed the show's return to the existence of streaming services, particularly Netflix, where the show garnered high viewings. Executive producer Sam Register reportedly said that both Weisman and Brandon Vietti had created "the perfect binge-watching show five years too soon". Weisman posited that Young Justice might not have been cancelled if the model of binge-watching had been mainstream when the show was still on the air. Additionally, Brandon Vietti cited the power of social media, which grew exponentially since the show's cancellation, and the paramount role it played in allowing fans to have their voices heard.
Young Justice: Outsiders
premiered on January 4, 2019 on DC Universe.
Read more >
Copyrights
Young Justice and all characters, episode ideas, etc. are all registered trademarks of Warner Bros. Entertainment and DC Comics. The Young Justice Wiki is in no way affiliated with either company, and is purely for non-commercial and personal use. Anyone is free to use information from this site, as long as you do not use that information by plagiarism or use it illegally in any way that infringes on the trademark. If you do copy text, it is requested that you provide a link to the website or web page. The operation of this website is believed to fall under the United States "fair use" copyright laws. This is purely a "fan site," and does not pretend to be official in any way whatsoever.
Advertising
Advertising on Wikia is sold by Wikia Inc., and is not an endorsement of the products by Warner Bros., DC Comics, the Young Justice Wiki or its volunteers. To report an inappropriate advertisement, please contact Wikia Inc. directly using the
contact form
.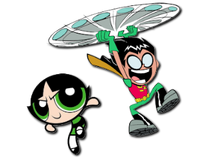 Community content is available under
CC-BY-SA
unless otherwise noted.